Are you sick of your microphone stands been knocked out of position or taking up valuable stage real estate?
Fed up with discovering broken or unsuitable stands at the venue you'll be working?
Are you hindered by an array of microphone stands blocking access to your amplifier?
Ask any publican if they're sick of replacing broken microphone stands and their answer will be yes!
Look no further the solution is here! The Cantstandya Microphone Mount does away with the need for Mic stand stage clutter. Featuring a low-profile build with the ability to attach to any speaker cabinet or Combo amplifier by utilising a unique wedge system.
Designed to fit into a shoulder bag for the convenience of the touring engineer and can quickly be attached back-stage at festivals to be wheeled out with the Cab for fast changeovers.
What people say ...
Liam Matthews, Owner of The Oldbar in Melbourne talking about the CANTSTANDYA Microphone Mount:
We have been using the Cantstandya Microphone mounts at The Old Bar for some time now. The sound engineers see them as a fantastic addition to our in-house kit. We have quite a small stage here so the amount of room saved by not using boom stands makes a huge difference for the engineers and musicians. They clamp on really well and stand up to being bumped or knocked. We can't recommend them enough.
---
Joe Bludge of the Painkillers talking about the CANTSTANDYA Microphone Mount:
Mate, I was so impressed with these mic mounts. This was a six hour session and we didn't have to worry about the amp mics being shifted and changing the sound. Great stuff!!
---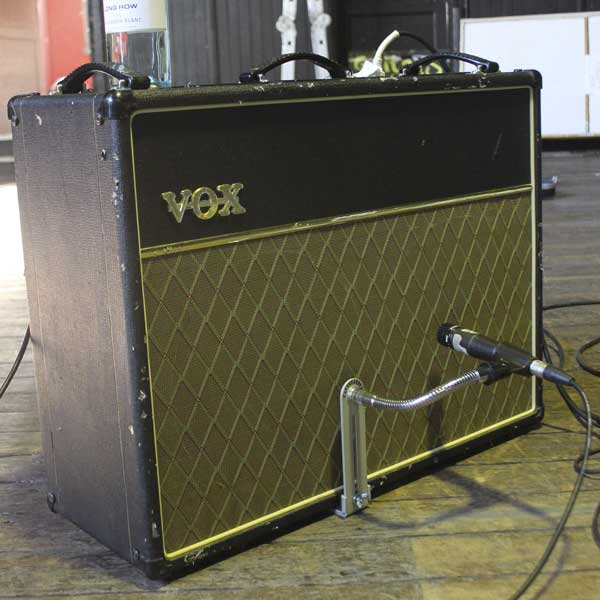 ---